A few months ago I came across a fun portrait idea and put the word out that I was looking to photograph a woman in her mother's wedding gown. Honestly, how fun is that? You get to honor your mom by wearing her gown for some portraits and still wear your own for your wedding — its the best of both worlds and its neat to see similarities between mother and daughter.
This is Katie. She likes the idea as much as I do.
Katie is wearing her mother's wedding dress from the 1970s. Her mom sewed this dress herself, so its a total one of a kind, I love that! I also love that Katie wore this vintage inspired headpiece and silver ballet flats. It updates the look without taking away from the dress.
It was so hard for me to change this next one into black and white, but I just adore all the textures from this building and the ivy and I feel the black and white really brings that out.
This one just may be my favorite!
The only thing different I'd like to do next time is take inspiration from a portrait of the bride's mother from her wedding and try to recreate that portrait for a fun side by side comparison of mother and daughter!
Would you like to have a portrait session like this? Contact us for details!
XOXO | Heather
Are you disappointed in your wedding portraits? Did you not have enough time to do a full blown portrait session on your wedding day? Maybe you just love your dress so much you are looking for any excuse to wear it again? If you've answered yes to any of these questions we've got a solution for you!
HNP is excited to offer you another opportunity to put your wedding dress back on! Introducing the Beyond Session — a portrait session for after your wedding! It can be the day after your wedding or even years later as an anniversary session. Whether you want a portrait session all to yourself or want to get your groom in on the fun we are prepared to have one fantastic photo shoot with you!
We have many locations available to have your session but we are also open to suggestions. Met at college? Lets head back to school for a walk down memory lane. Love to ski? Lets do an outdoor winter session. Just want some cool artwork of the two of you? We do that, too! We are open to anything and ready to go beyond the ordinary to capture some really great images for you.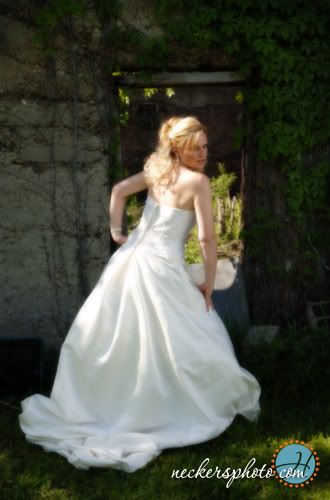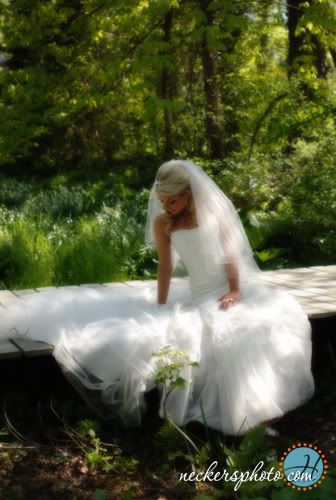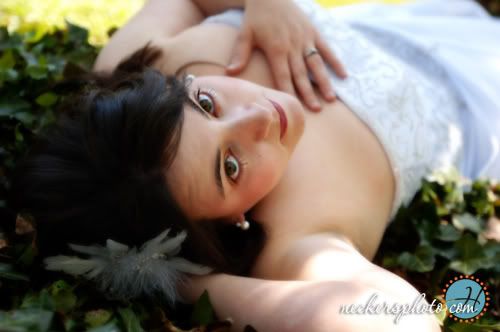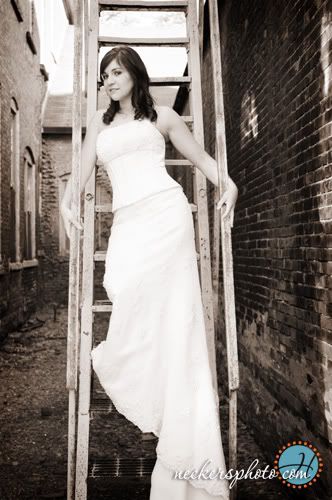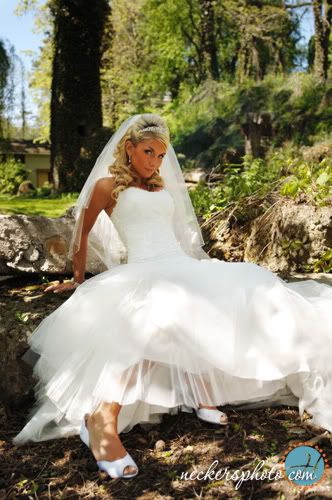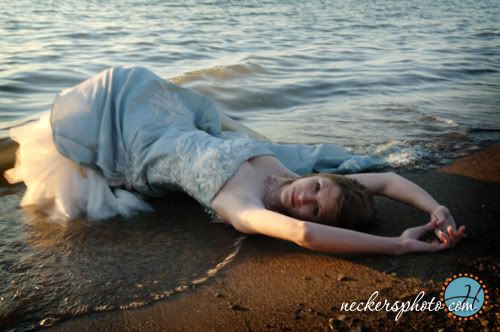 Beyond Sessions can be fun for after Prom, too! Call or email us for more details on this exciting new offer!
Wow…we've been insanely busy here at HNP. We've been doing a lot of shooting, networking, working around the studio aaaaand there are lots of exciting changes in the works! I'll keep you up to speed if you check back soon
Since Baby Idol we've done a couple of model portfolio sessions, a trash the dress session at Waldameer Park in Erie PA, a quick portrait session with the Star104 DJs and lots of shoots in between. In the next 3 or 4 days I'll be posting a couple of pictures of a few of the sessions.
I also joined Erie Wedding Professionals — its a fantastic group of talented people in the wedding business. I also have a photograph featured on My Erie Wedding! Okay there is just a ton of stuff that I'm excited about right now!! Lots, lots, lots more to come in the near future.
Oh and we've got a Heather Neckers Photography facebook page up now — come fan us!! For now I'll leave you with a photo from the Waldameer Trash the Dress session! More on that later…unless you come fan me on facebook…then you'll see it before I post…either way I'll explain it in more detail very soon! Anyway, I hope you all have a great night!
Much love! Heather
Recent Photos